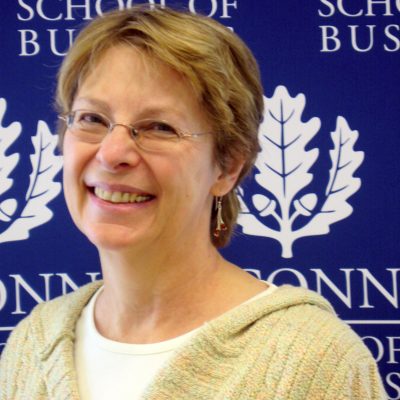 Amy Dunbar, Macalester College Ph.D., University of Texas at Austin
Amy Dunbar serves as Associate Professor and Academic Director for the Online Programs in Accounting at the University of Connecticut. Professor Dunbar earned her Ph.D. in 1989 from the University of Texas at Austin. Before that, she worked for the IRS, KPMG, and industry. Professor Dunbar currently teaches in the doctoral, MSA, and undergraduate accounting programs She has taught Introduction to Taxation, Taxation for Business Entities, Tax Research, Research for Accounting Professionals, and Data Analysis. She has received departmental and school-wide teaching awards for her teaching in UConn's online MSA program. Professor Dunbar's research interests are in the tax policy area, particularly the intersection of accounting and tax regulation. She is a recipient of two IRS grants to examine corporate tax aggressiveness. Her research has been published in the Journal of the American Taxation Association, the National Tax Journal, Public Finance Review, Journal of Public Economics, and Tax Notes. She is also a co-author of two BNA portfolios relating to accounting for income taxes. In addition to her teaching and research interests, she participates actively in the American Taxation Association and received its 2008 Outstanding Service Award.
---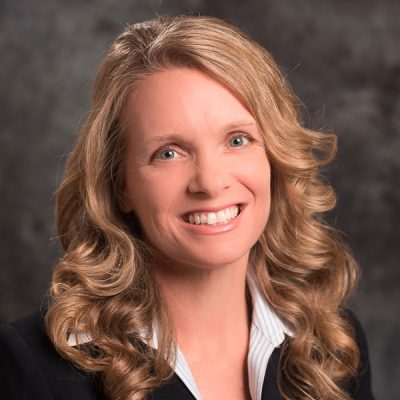 Ricki Livingston, MBA, Campbell School of Business, Berry College; MS Accounting, University of Connecticut School of Business
Ricki joined the University of Connecticut in 2014 and currently serves as Instructor In-Residence for the Accounting Department.  
Prior to joining the Accounting faculty at UConn, Ricki Livingston taught with the accounting faculty at Berry College in Rome, GA. From 2009 until 2012, she worked as the Senior Manager of Accounting and Finance at Berry College Enterprises, where she developed, implemented, and supervised various accounting systems. In addition, Ricki has experience as an independent financial accounting consultant to local businesses in the greater Rome area. She served for 23 years in an administrative capacity for a local community outreach center and continues to provide financial literacy education to underserved populations in Uganda.
Ricki teaches Financial Reporting I, Financial Reporting II for the Fundamentals in Accounting Graduate Certificate and Contemporary Issues in Financial Reporting & Analysis and Understanding the Responsibilities in the Accounting Profession in both the Master of Science in Accounting program and Advanced Business Certificate in Accounting Analytics.  On an undergraduate level she teaches Intermediate II.
---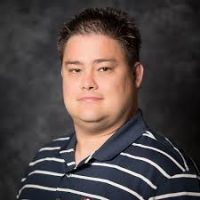 Joshua C. Racca, MBA, University of North Texas; PhD Accounting, University of North Texas
Joshua joined the University of Connecticut faculty in 2016 as an Assistant Professor In-Residence. Josh coordinates the managerial accounting course for the undergraduate school, as well as teaches courses in data analytics for the Master of Science program. Prior to joining UConn, Josh taught cost accounting and taxation courses at the University of Alabama at Birmingham, along with managerial accounting and tax for the University of North Texas.
Prior to his teaching career, Josh worked for MBNA / Bank of America in several roles, including data analysis, project management, and financial analysis. He also has owned several businesses, as well as worked as a consultant for financial and tax issues for other organizations. Josh teaches both of the Data Analytics courses in the MSA program for UConn.
---